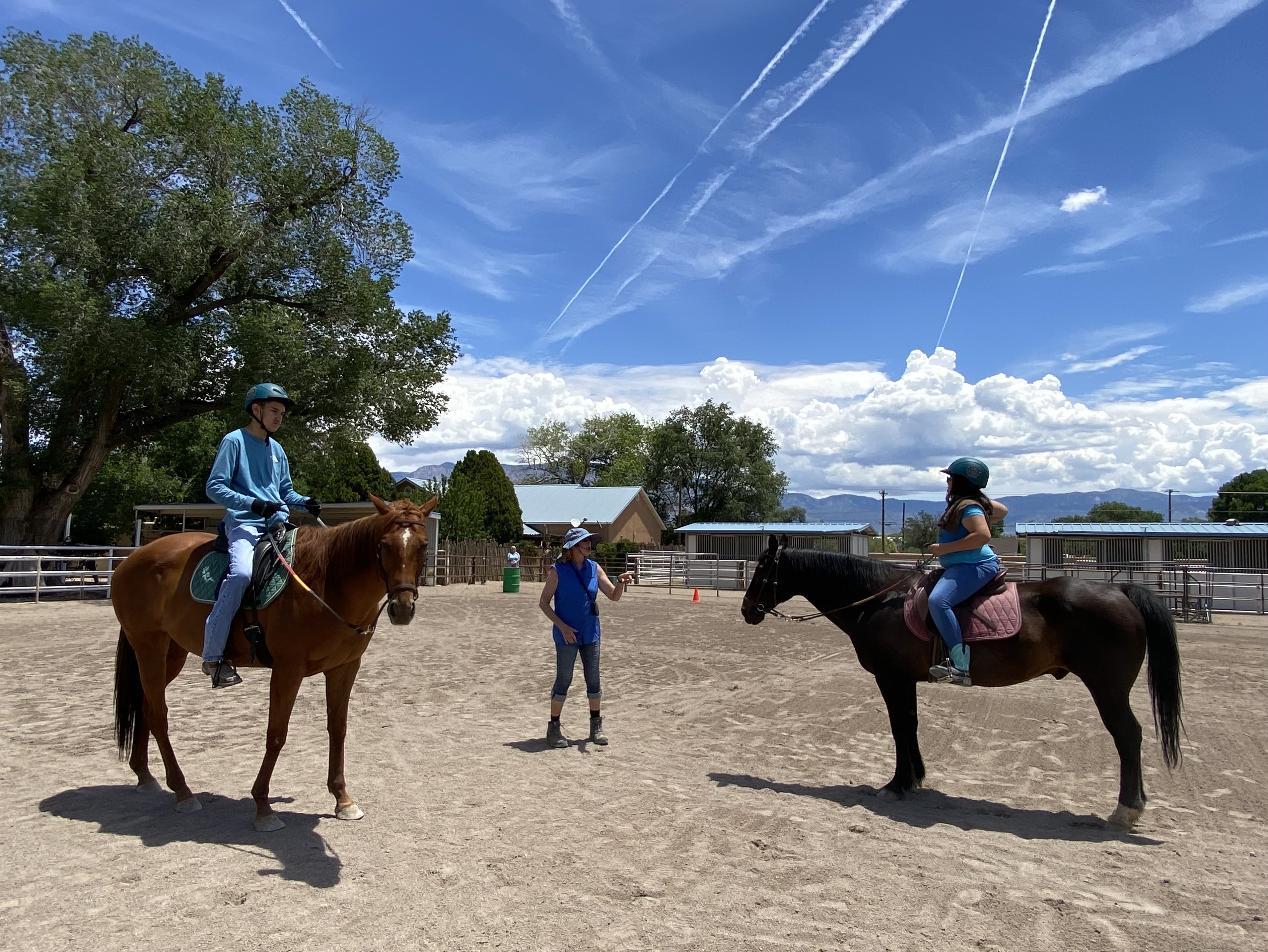 Our Mission
Our mission is to provide equine-assisted activities to individuals with physical, cognitive, emotional, and/or social needs through innovative riding, vaulting, and ground programs.  
Since 1999 Cloud Dancers has been a member center of the Professional Association of Therapeutic Horsemanship, International, (PATH, Intl) with all our instructors PATH-certified. Safety, fun, goal setting, skill building, and learning are all significant parts of our programs.
Cloud Dancers History
Cloud Dancers was established in 1982 in Albuquerque, New Mexico as part of the New Mexico Health Coalition, and was funded at that time by the Health and Human Resources division of State Government. Governed by a Board of Directors from its beginning, Cloud Dancers became an independently operated organization in 1984 and an IRS recognized non-profit in 1986. Cloud Dancers' center is conveniently located in the North Valley.