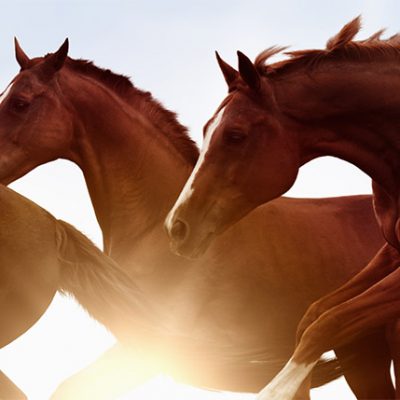 November 22, 2019 – Longtime volunteers and donors, Tom and Betsy Herrlinger, will match dollar-for-dollar all donations made by December 31, 2019, up to $15,000! Your matched gift will have twice the impact on riders of all ages who deal with the day-to-day realities of a disabling or debilitating condition.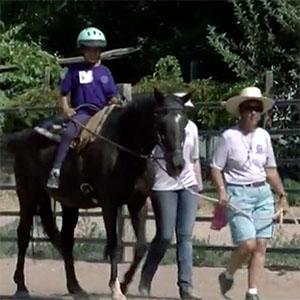 KRQE | June 26, 2019 – Albuquerque police officers helped kids of all abilities have a little summer fun Wednesday. Officers volunteered their time to introduce disabled children from Kirtland Air Force Base to therapy horses at Cloud Dancers.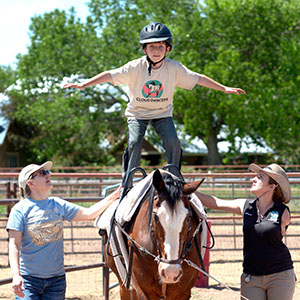 Albuquerque Journal | June 3, 2017 – Basically, vaulting is doing gymnastic maneuvers on the back of a horse that is moving in a circle and is controlled by a lunge line. Cloud Dancers, started in 1982, is a nonprofit horsemanship program designed for people with a wide range of disabilities – emotional, social, learning and physical.