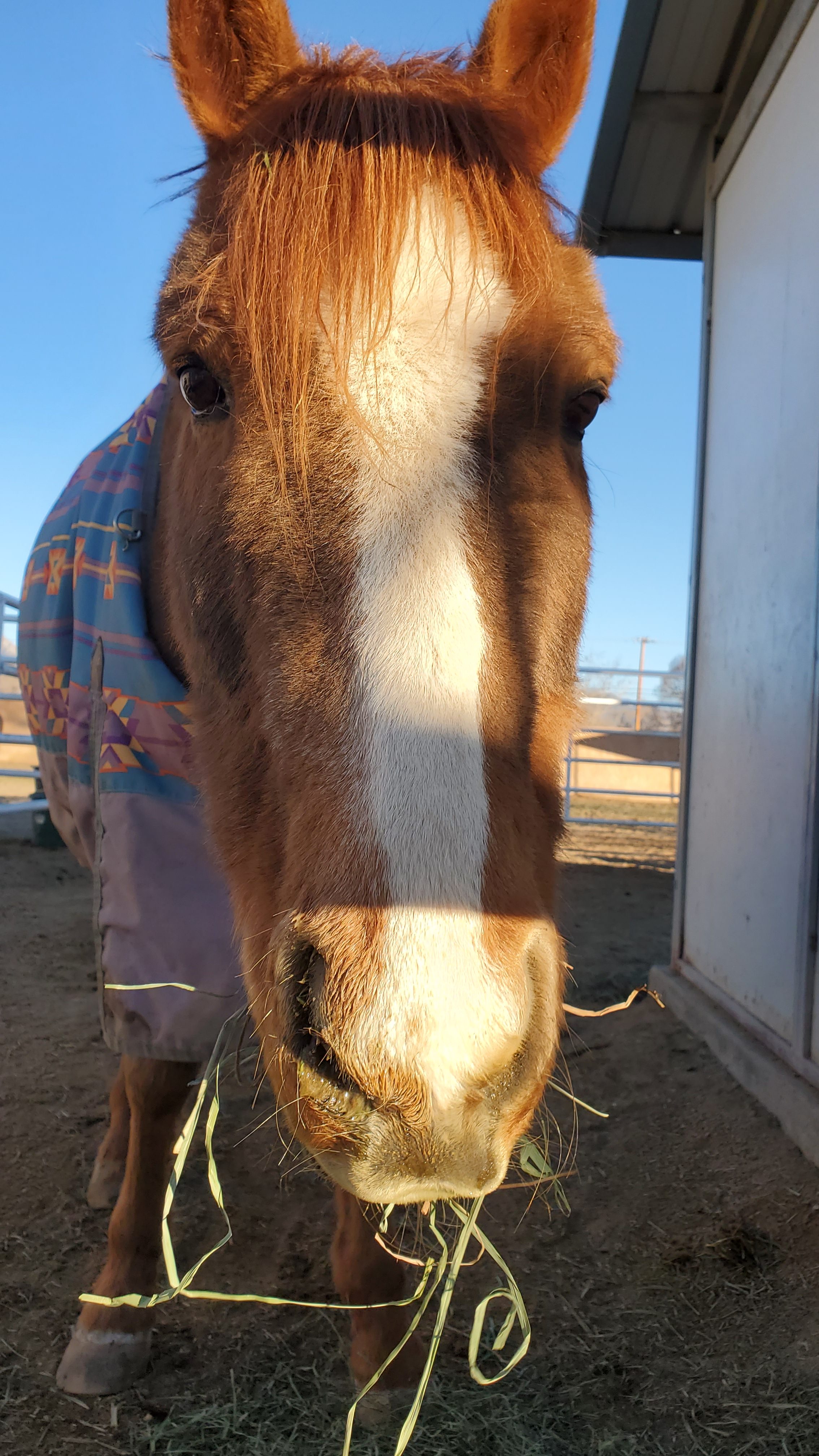 Johnny Boy arrived at Las Campanas in Santa Fe in 2006 at the age of 11.  Johnny, as he is known, is a welsh pony.
He was chosen to be the pony for a member's young daughter, who was just learning how to ride.  He certainly didn't look like a pony, at 14.3 hands!  But he had just won the Large Pony Hunter Championship at Devon, one of the nation's most famous horse shows.
His personality, however, was that of a charmer…who loves children…all ages!
So he not only taught his charges to love and trust horses…especially "smaller" horses, but also to look forward to being with him!
He now continues his journey at Cloud Dancers THP…charming riders, parents and volunteers!