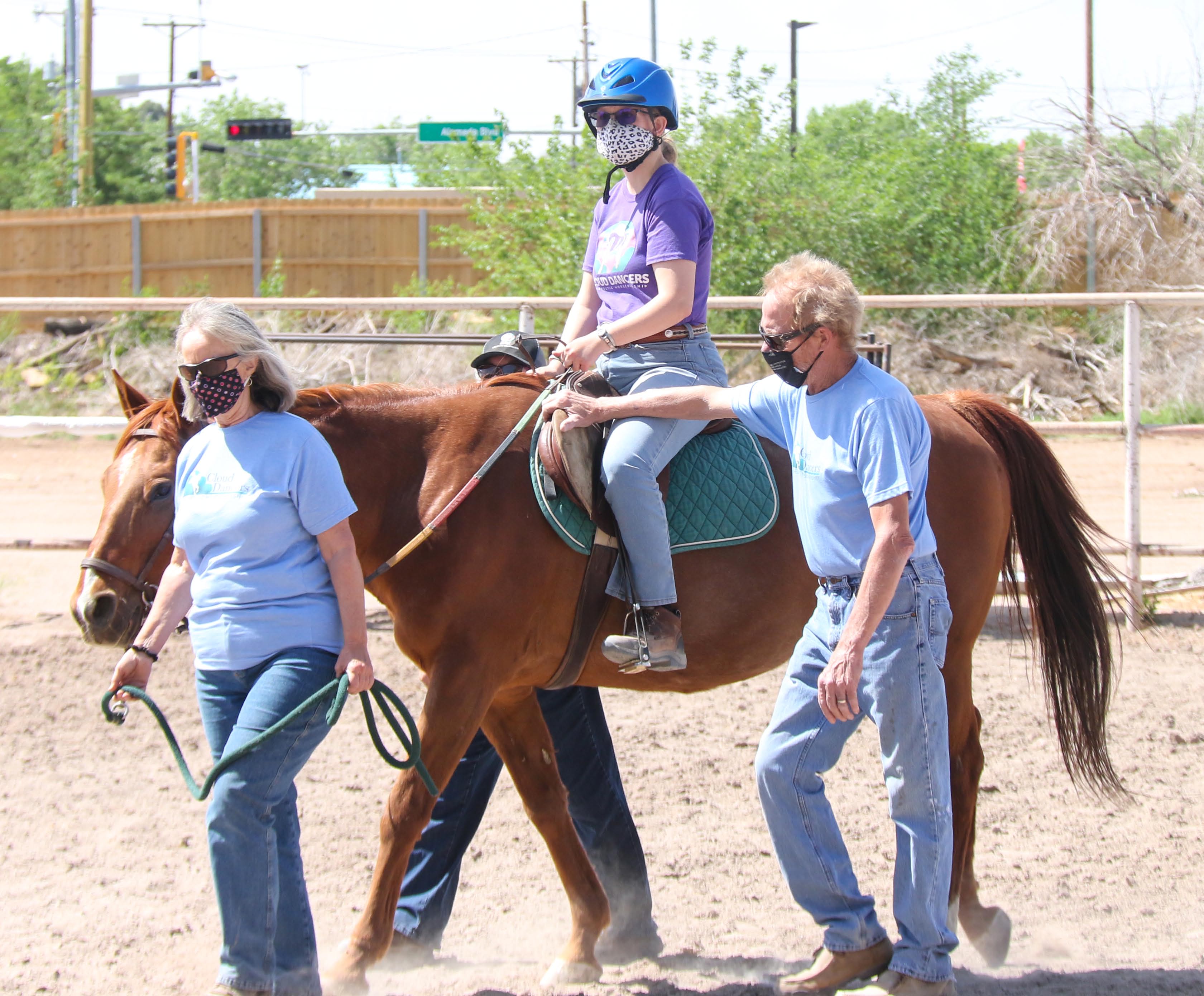 05/20/2021 –
It brings us great joy to invite you to Cloud Dancers Grand Re-Opening in our New Home at 9629 2nd Street, NW Albuquerque, NM 87114 on Saturday June 5 and Sunday June 6.
Behind the scene tours, including horse & rider demonstrations, will be at 10 am, 11 am, noon and 1 pm on each day. To maximize the benefit to the participants and promote overall enjoyment, we encourage you to reserve a spot for one of the tours.   
Light snacks will be provided and opportunities to engage with our Team.
Come celebrate with us and learn how we "Improve Lives With Every Ride"!
Directions:  From the corner of 2nd and Alameda, go north on 2nd.  The Center is located on west side of 2nd, immediately  past the light.  Please park across the street, along the east side of 2nd street or in the American Fence parking lot on east side of 2nd.  Volunteers will direct you.
For health and safety reasons we are encouraging you to wear a mask if you are not vaccinated for the COVID virus.