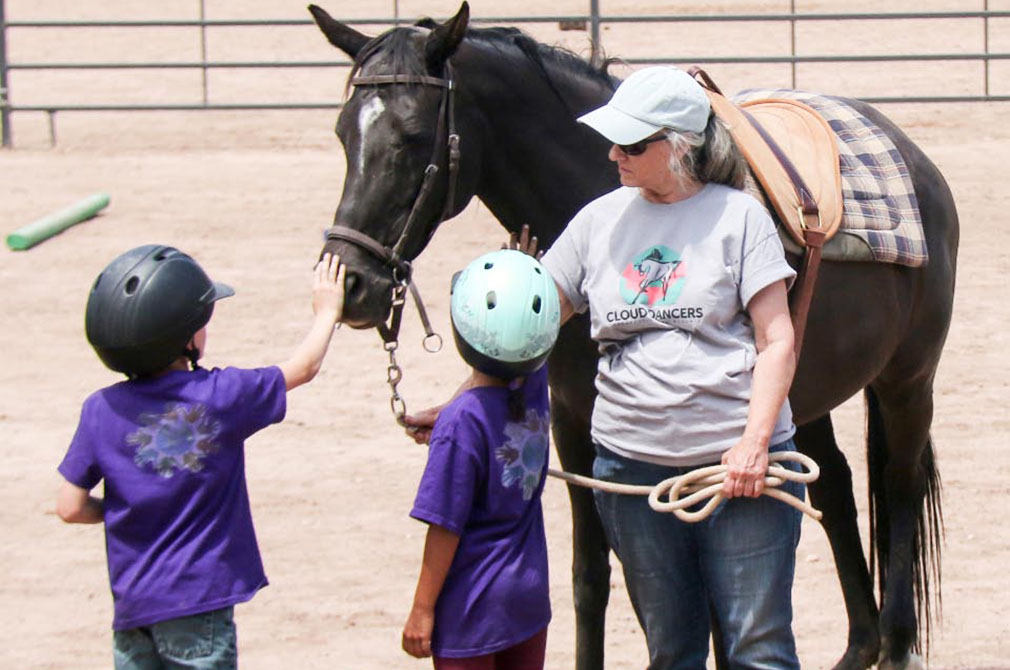 03/14/2020 –
In light of the situation in New Mexico with the novel coronavirus, and in the interests of keeping everyone healthy and safe, the Board has decided to temporarily suspend Session II of the Cloud Dancers program.
We are not putting a timeframe on the suspension as the situation is changing very quickly. We will watch closely as conditions evolve and will keep you informed as to when the session will resume. We are very sorry to have to do this, but your protection and safety, and that of our riders and families are paramount.
All of our clients have been notified of our immediate closure. If we are back in session quickly, we will offer make-up lessons and if not, riders will receive credits to use in any session in 2020.  If necessary, reimbursement may be considered.
Please contact Sandy or Karen with questions or concerns.