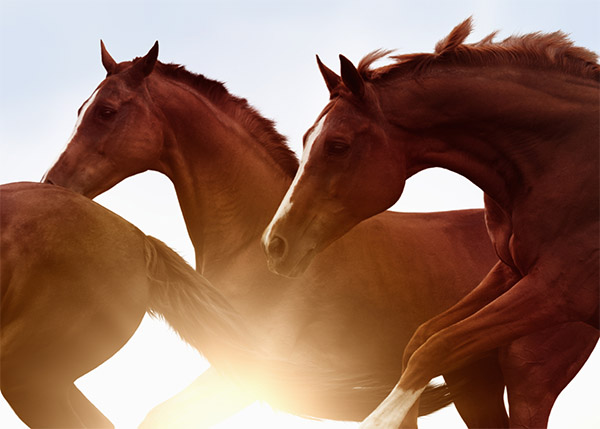 Take advantage of this unique opportunity to match your donation dollar-for-dollar!
11/22/2019 –
In this season of Thanksgiving, Cloud Dancers thanks you for your dedication of time, energy and support. We are proud to say we are the oldest therapeutic riding program in New Mexico and have only you to thank for our ability to continue serving the community. We consider you an integral part of our success and invite you to once again support us in "Improving Lives with Every Ride".
Longtime volunteers and donors, Tom and Betsy Herrlinger, will match dollar-for-dollar all donations made by December 31, 2019, up to $15,000!
Tom and Betsy are grateful for the opportunity to support Cloud Dancers and their efforts to benefit riders and vaulters with disabilities. "It's a win-win", says Tom. "Caring and interacting with horses has changed our lives — daily walks with the horses has enhanced our spiritual lives and brought us closer together, not to mention the health benefits. There is something magical about this horse-human bond. It's given our entire family a richer, more fulfilling life and it can do the same for you."
"Walk on, Birdie!" "Whoa, Birdie!" Saying these five words is an easy task for you and me. But for a child or adult with limited speech, mobility or comprehension, it can be a moment of remarkable accomplishment. This is when the horse and its rider commence a very special relationship: the horse-human bond. It's a bond of mutual care, love and respect. A moment that lasts a lifetime.  
Everyone involved with Cloud Dancers is a winner — our riders, their families, our staff and volunteers and our horses. In honor of their extraordinary spirit we've launched the Winner's Circle Campaign!
The Herrlingers became even more passionate about supporting Cloud Dancers when Jeff, a fellow ice hockey player from the ol' days, shared his daughter's experiences as a Cloud Dancers rider. Eva is a special young lady who has ridden with Cloud Dancers since she was 10. She has Dravet Syndrome which causes developmental delays, seizures, low muscle tone and stamina. Cloud Dancers is Eva's happy place.  With two older sisters active in ice hockey, Eva considers riding horses "her activity" and asks mom regularly, "is it horse riding day today?" At 15, Eva's self-confidence and horse knowledge has developed so much that she knows just what to do when riding at the annual Epilepsy Camp. Eva's mom, Stephanie, says "Cloud Dancers is a very comforting place for Eva and me. The volunteers are such good people and Eva is very attached to Karen and Red, her instructor and regular volunteer." 
Your matched gift will have twice the impact on riders of all ages who deal with the day-to-day realities of a disabling or debilitating condition. 
 Your support will create more winners, where the smallest accomplishment is a milestone:
A teenager develops enough core strength to sit tall on a horse.
An individual with a spinal cord injury or a stroke increases fine motor skills by "making vegetable soup" (tossing stuffed toy vegetables into a soup pot), all from the back of a horse.
A young girl who has severe cerebral palsy and therefore little control of her life, triumphantly guides her horse by looking in the direction she wants him to go.