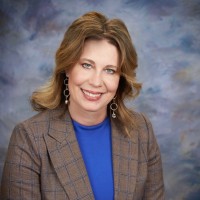 Kelly joined Charles Stephen in 1997 and has experience helping companies navigate the complexities of retirement and fiduciary responsibility, starting with designing and implementing pension plans and strategies that fit a company's needs.

Kelly has published several articles about employer-sponsored retirement plans and their importance in today's economy. She is a nationally recognized expert and a frequent speaker on the subject of retirement planning. In 2012, 401k Wire recognized her as one of the top defined contribution advisors in the United States. Kelly is been recognized nationally as one of fifty women "Top Women Advisors" by the National Association of Plan Advisors for 2016, 2019 and 2020. Kelly was named as one of the 401 "Top Retirement Advisers" in 2019 and 2020 by Financial Times. In 2017 Kelly was one of 27 women in New Mexico to be honored with the Albuquerque Business First's "Women of Influence" award and in 2018 was honored with the AssetMark Community Inspiration Award for all of her dedication to the Albuquerque community.

Securities offered through SagePoint Financial, Inc. (SPF) member FINRA/SIPC. Investment advisory services offered through The Ameriflex Group. SPF is separately owned and other entities and/or marketing names, products or services referenced here are independent of SPF.
Contact by email.