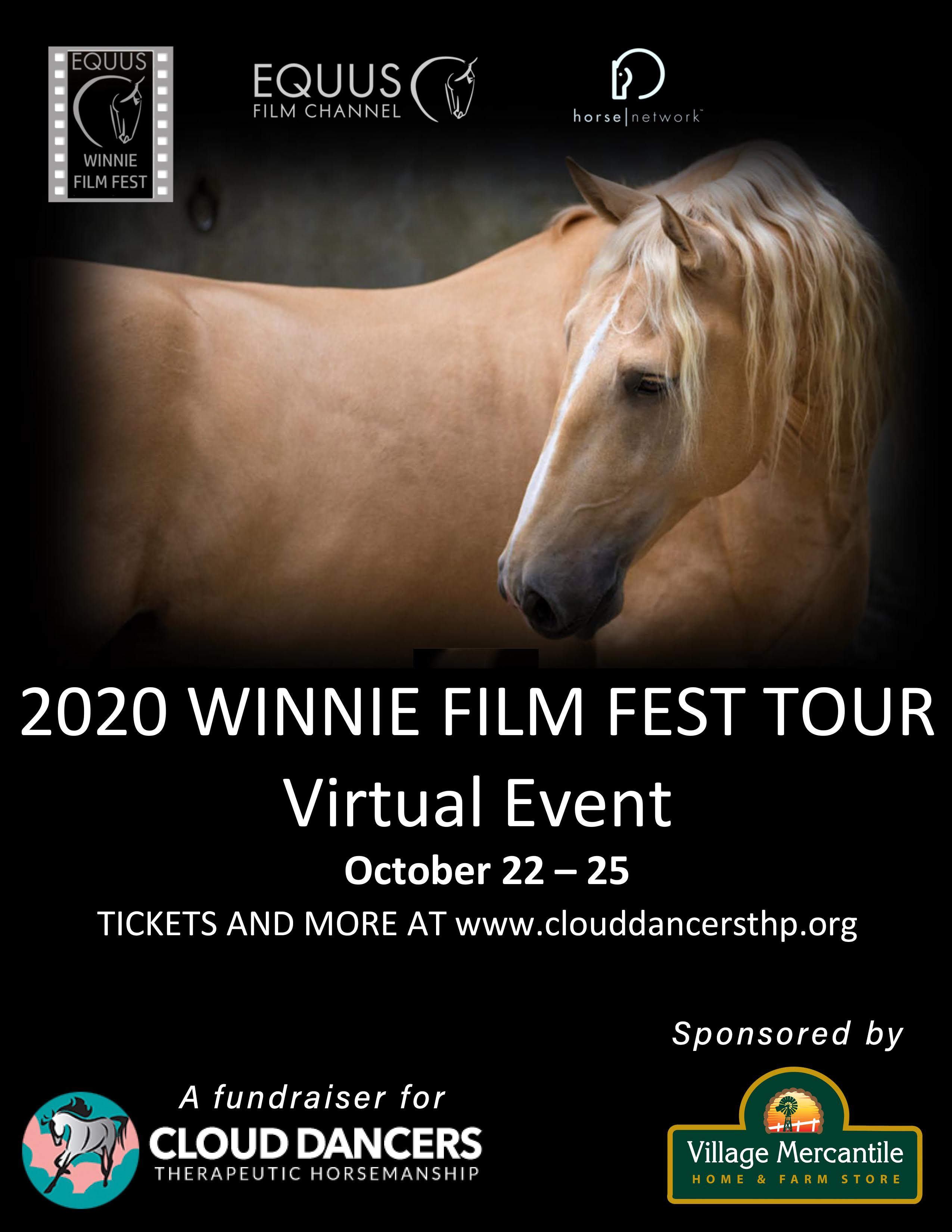 Join us for a 2 hour virtual film festival celebrating the healing power of horses, and the human/animal bond.
The Virtual WINNIE Film Fest helps support Cloud Dancers Therapeutic Horsemanship. Proceeds from ticket sales support our horses and program during Covid 19.
Tickets for the fest are $25 for a 2 hour on demand event (during the days specified) with a collection of feel good, healing horse films.  Here is a sample from the 2019 Equus Film Fest.  Get your popcorn ready and sit back and enjoy the fun with your quarantine buddies!