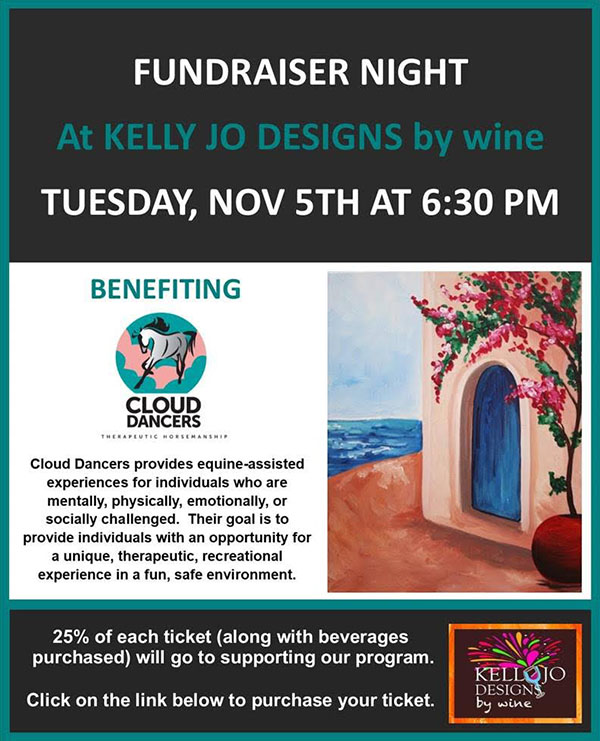 Get ready to discover your inner artist and indulge your inner oenophile: paint, drink, and have fun! Kelly Jo Designs provides all supplies including an apron. Wine and non-alcoholic beverages are available (not included in registration fee).
"Each guest is inherently creative and just needs the right environment (wine, music, friends!) to be able to access that," explains Kuchar. "Our simple step-by-step instructions de-stress the creative process while still allowing for each student to create a painting that is as unique as they are. Our guests range from experienced artists to people who have never even picked up a paint brush, and all are universally thrilled with their creations by the end of their 2-3 hour class."
25% of each ticket and each drink purchased goes to support Cloud Dancers. Because liquor is served, minors must be accompanied by a parent or guardian.